When looking closer...
...each flower has its own mood, each painting its own secret, each culture its own pulse.
Hello and welcome, my name is Anna and I am a Franco-Polish artist-illustrator. I like to observe what seems invisible at first glance and reveal it in light and color, through the magic of illustration.
Academically trained in Fine Arts in Poland and Japan, I followed my dreams by moving to Paris in 2013. My international journey, straddling three cultures, gives me a sensitive look at our differences as well as common loves.
Also passionate about the world of perfume and well-being, I studied Aromachology, the science of the influence of smells on our emotions.
The world of the 5 senses is a vast source of inspiration for my work.
In my illustrations I try to create dreamlike and mysterious atmospheres, which invite the viewer to dive into their feelings and live a moment out of time, like an inner journey.
Magical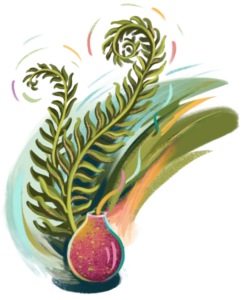 My nostalgic Slavic soul has a certain weakness for mystical symbols and tales, wild nature and herbology.
Instinctive
The intuitive gesture is the basis of my drawings, it is what animates the characters and the stories.
Exotic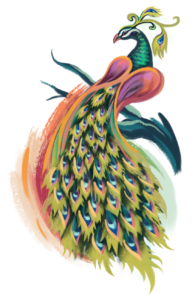 I share my inspirations as little treasures from distant countries, to infuse my images with a sweet feeling of enchantment.
I believe that images have the power to transform the atmosphere of the room
and the energy of the observer.
Let's work together !
Want to bring a touch of magic or exotism to your projects ?
Let's discuss it and make the world more beautiful together, one image at a time. 🙂